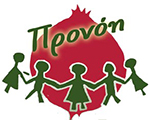 The Boys and Girls Plus team is very pleased to have PRONOI, from Greece, as official collaborating partner of this innovative European drug prevention project for youngsters.
PRONOI Prevention Centre for Addiction and Psychosocial Health Promotion of the Municipality of Kifissia (Athens-Greece) has been involved in the implementation of the Boys and Girls Plus Project since November 2014. Although, they weren't part of the initial team of the project they are very excited to take part in the programme. So far they have translated and adapted the manual and the related tools (training guide and the questionnaires) in Greek, they have piloted the evaluation questionnaires for students, and they also conducted a successful workshop for trainers in the end of February.
The pilot workshop for trainers (aka training of trainers) was held with the collaboration of the Health Education Officer of Secondary Education-Ministry of Education, Ms. Evaggelia Fryda. In total 17 educators from school from 12 schools of Northern Athens (Kifissia, Chalandri, Marousi etc) were trained in the programme including teachers junior high schools (greek gymnasion) and senior high schools (greek Lykeion). Also, 2 teachers attended from a special school for students with hearing disabilities.
In addition, the programme has been submitted to the Institute of Educational Policy and received the official approval from the Ministry of Education for the pilot implementation in a school setting.
Some of their teachers have started the implementation of the programme and have been giving a very positive feedback. The participating teachers were really excited and enthusiastic about the programme and pointed out that what they really liked is that although it is well structured, it has some degree of flexibility allowing different packages of intensity of implementation. Also, they pointed out that through the webseries teens have the opportunity to reflect upon other important issues of their age apart from drug use, such as sexual health, interpersonal relationships, eating disorders, cyber safety, etc.
The health psychologist Sotiria Makaroni says: "We feel very privileged to have been part of this programme as we feel that is innovative, fresh, and modern and will help greek teens, educators, and prevention professionals to work on issues regarding drug use and prevention in a more effective way. Also, the fact that this programme addresses the age group of senior high school students and those attending professional schools is very crucial as it is an age group neglected in terms of programme implementation." Mrs. Makaroni is the coordinator of the programme in Greece. She also works together with the social worker Vassiliki Alexaki to facilitate the training of trainers.
Contacts:
www.pronoi.org.gr
Sotiamak@pronoi.org.gr