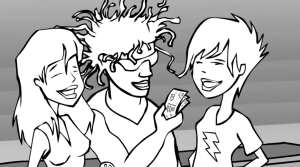 Implementation is a delicate but necessary phase because we are created a common methodology in order to 'train the trainers' who, then, train teachers and educators. Our aim is to train 200 teachers (25 per country involved) who are then able to test the tools on 500 hundred adolescents (per country involved).
The implementation phase ends with the collection of evaluation questionnaires delivered during the workshops in order to ensure the project gets a good feedback and evaluate the presence of failures/poor practices.
Training the trainers... (learn more)
Training the trainers aims to enable teachers and educators to feel confident in their ability to use the Boys and Girls Plus drug prevention programme.
By the end of the training it is intended that you will have an increased understanding and be able to show knowledge of:
Why prevention is important
The value of evidence based programmes
Boys and Girls Plus, its pedagogical framework and theoretical base
The minimum requirements for measurable delivery of the programme
Evaluation and its importance
We hope that the training will be fun and you will experience one or two exercises from the programme in order that you can speak about it with authenticity, integrity and confidence.
The training guidelines and instructions that you can find in the training manual by clicking here will indicate for you what Prezi slide (the presentation below) you need to show to support the workshop. Please follow these instructions as they will help you to deliver the training.
We recognise that you are busy people and for that reason we have tried to condense the training into no more than 2.5 hours.
Implementation's phase has many objective and the most important one is the developing of a common methodology for training teachers and educators.